As a small business owner, making a decision about using a new or different type of branding product, such as Soft PVC Labels can be scary.
Sometimes when we get scared or are uncertain we just get paralyzed and make NO decision at all.
If this sounds like you, this postt is for you.
We have compiled some representative samples of PVC labels to give you a better idea of what is and is not possible to accomplish with them.
1. Goose Labels: One Mold – Two Versions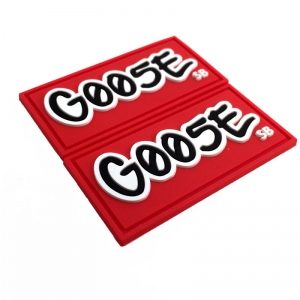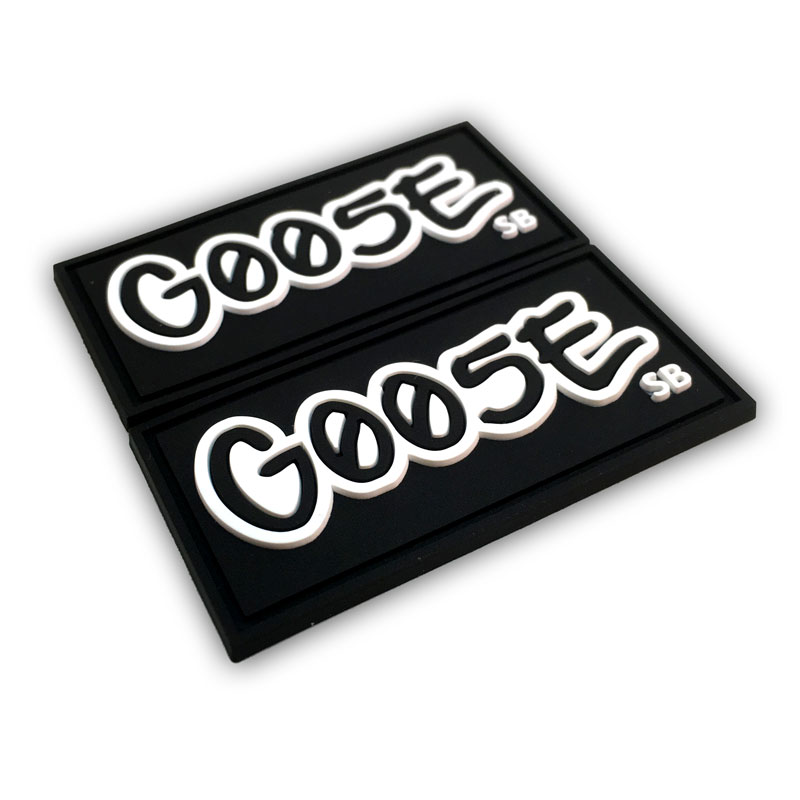 A great way of getting both a customized look and save money while at it, PVC products are a great option for anyone who likes versatility and lots of color combinations!
Once your first mold is done, you can use it to create different color versions of your labels, to match your product colors, different markets, styles and looks.
2. Dexko Construction Services PVC Label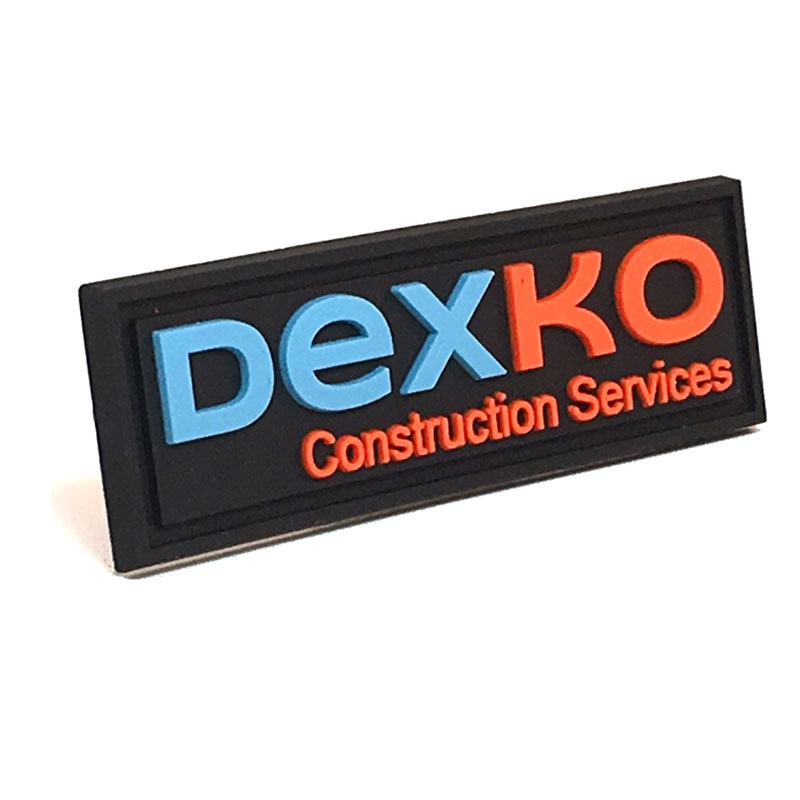 A great way to include branding in your "outdoor man", tough and hard working jackets, bags, etc. Just a quick sewing around and it is done!
According with the information found in their facebook page, this company not only offer Epoxy Overlays, National Rollouts, & Hospitality. but also General Contracting covering every single aspect of the construction process "from start to finish". This includes: Structural steel and framing, Floor Coatings, antique buildings reformations among other.
3. Soft PVC Labels for Baby Items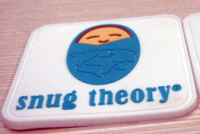 Our customers at SnugTheory produce items that keep babies warm in the most inclement weather conditions. The babies are bundled and safe in the weather-proof buntings, which also are attached to the car-seat/stroller and include mittens and a faux-feather hoodie.
We recommended PVC instead of woven labels, and they work great for them, attached to the outside of the product, increases the visibility of the brand itself, not only for the wearer but the public in general, and a standard damask label would have usually be located in the inside of it.
4. Delta Leash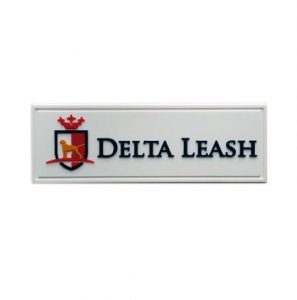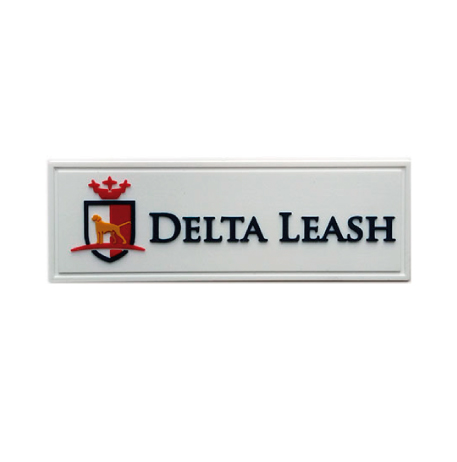 COLIN LAGARDE – DELTA LEASH – RECTANGULAR PVC LABEL
Becky Liuchan is a dream to work with. She bends over backwards for me, even though I'm a tiny account. Becky is what has kept me coming back to Linx three times in a row now, and will keep me coming back for my future needs. The art department is also extremely talented and the finished product is a great value. Colin. Denali Lead.
Colin LaGarde – Delta Leash – New Orleans, LA
---
5. 6Sixty Apparel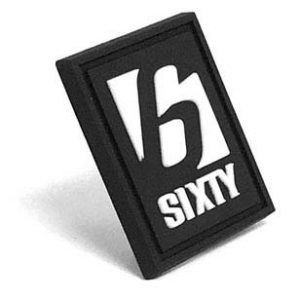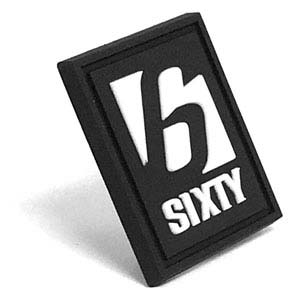 This people contacted us from Hawaii, they are a clothing brand identified with the aboriginal cultural tradition and language, they love to repeat words like Aloha (which means hello and good bye) and "Much Mahalos" (which means "thank you very much"). They produce excellent clothes such as hats, shorts, t-shirts and so on. According to their opinion about our service "it was the final touch we needed to make our shorts awesome!". You can visit their web page here https://www.6sixtyapparel.com/