Name labels are quite useful for branding and beautiful in its simplicity.
You want your product labels to look amazing.
And they should.
But, What will make them amazing?
– Great quality,
– A beautiful design that will help our customers remember Your Brand.
It is not about the designer of the logo.
Or the design itself.
It is all about branding.
What Your Company is about.
But how are you planning on accomplishing that?
We'll tell you how:
A bold design that easily and clearly let's your customers know what you stand for.
Should that design be highly intricate and complicated, difficult to read and make the customer confused?
Well, you know the answer here: No!
The key is to make your label Bold and Simple.
And what is simpler than Text?
Yes, text-only labels are the simplest way to do the job.
But they don't have boring.
Just choose a font that will look nice and works with your brand.
Leave all of the complex details for brochures, banners, or even your website.
That tiny piece of fabric does not have enough space for a masterpiece.
Remember:
-Brand Your Products
-Help them understand what you stand for.
-Make it easy for them to remember you!
Take a peak at what our customers did with their Text-Only Labels:
---
1. McCarthy Name Labels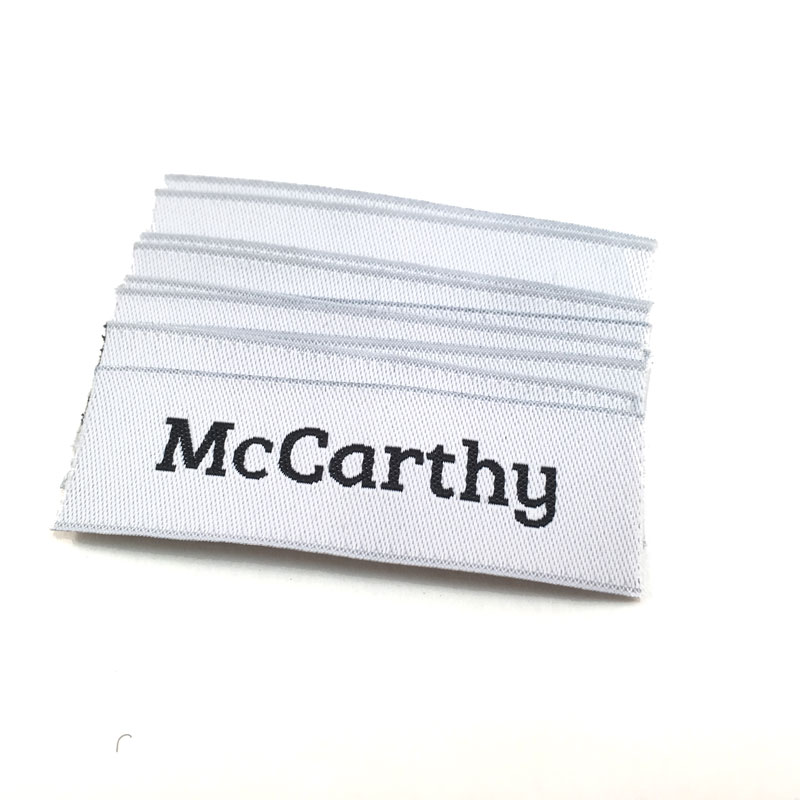 When branding your products, sometimes less is more. The idea of branding is to have people remember your name first, and second to associate your name with a certain style, quality and value.
This is all possible with Woven labels, there is really not need for your label to be so crammed with colors, logos and information where the branding objective is lost.
2. Sundays Name Labels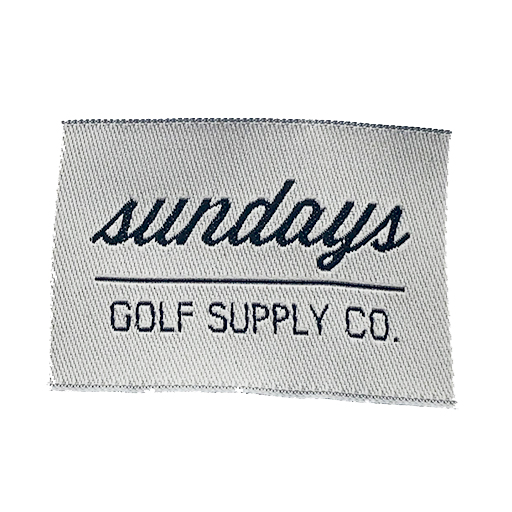 In this case the customer limited to put they brand's name plus a description of what is it about. They chose an script type font for the main tittle (Sunday) and they used a sans serif (without serif) type font for the sub-tittle. See more about font for labels in this article
3. Pendry Hotels Name Labels
On the one hand the main feature this brand want to sell is luxury, elegance, this is why they chose a serif type font, because fonts with serif tend to recall that. On the other hand as we can see they decided for a sans serif font type for the sub-tittle because of its readability specially for tiny text sizes.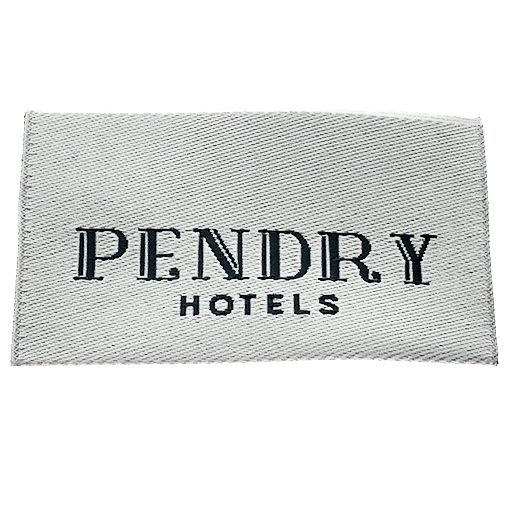 4. Opto text only Labels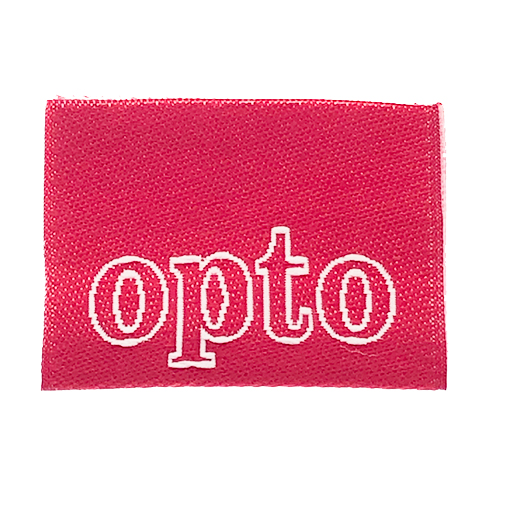 This customer thought it was enough with their name, no description, no slogan, no care instructions, just their name using their brand's typography, perhaps taken from the Clarendon family fonts which is also serif type.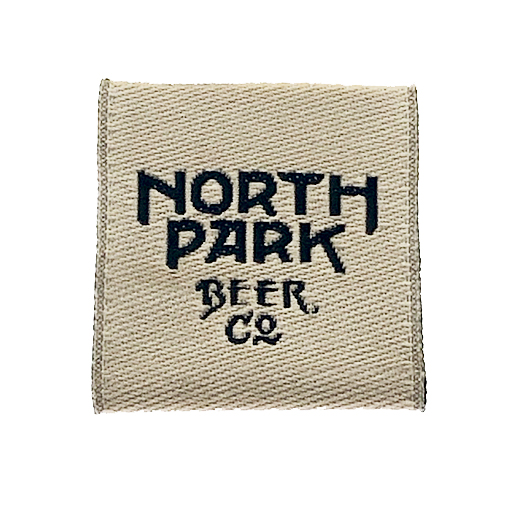 As a brewing company specialized in craft beer should have their own flavor they might thought why not to have our own typography, and that was what they did. Besides they added a serif font, not usually recommended for tiny font-size tittles, however in this case as the sub-tittle is very short it works quite good.
6. Mack Text woven Label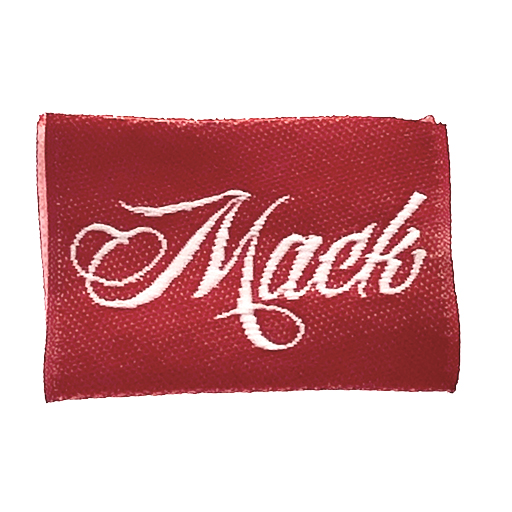 Script Type Fonts are usually found for clothing, the reason? because it gives that sort of emotional sensation that only signatures and handwritten, cursive styles can give. Is also a way to say, this is unique as my signature. Give it a shot!
7. Jada text only woven Label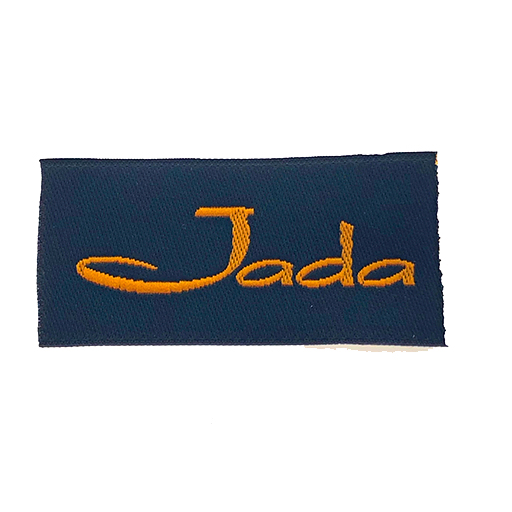 This is another great example of how to use simplicity in your favor. Just a name with high contrast and a script type font emulating a signature will catch the eye of your customers without the use of any further detail.
8. Eskayel name only Label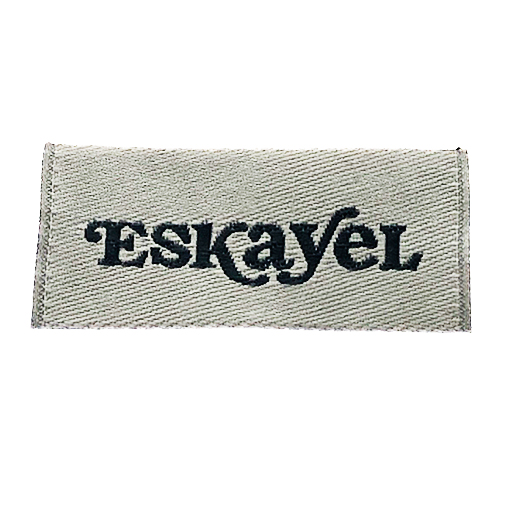 If you visit their site you will notice immediately what are they seeking for with their name label. They are a company based in New York with the aim of making unique stuff, sort of an art-deco and unique interior design studio. Obviously a service like should also have their own typography, this one is serif and decorative at the same time. High contrast is evident.
9. 1701 Bespoke Detroit name only woven Label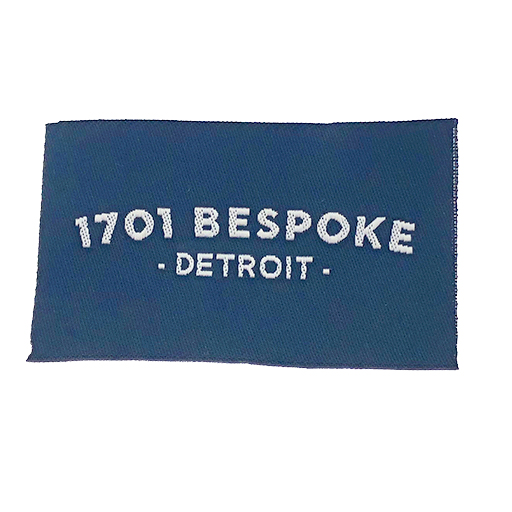 A handcrafted custom made men suits company based in Detroit as stated in their label, not necessarily have to deal with a serif font even when they are selling elegance and luxury as Pendry Hotels did. Maybe they thought "we want to show young men that they can dress well without seeing too old or outdated". According to their site they aim to produce "the highest-quality clothes, designed to never go out of style". This is a great sample of how sans serif font types can also be used for selling elegance and luxury things.
10. Vani Furs text/name only Labels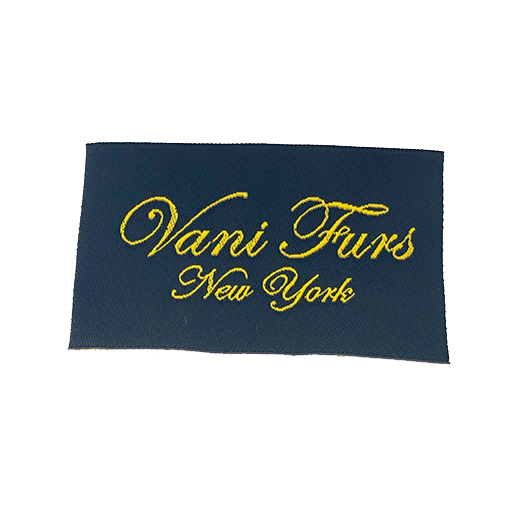 Guess what? This people was also thinking in showing a signature style when they made their brand, but why? Because they inherit the tradition of making fur garments from Greece. Yes, because Nick, the owner and founder of this company was born there and learn the office from his parents. As he recalls in his website "I was 11 years old when I started working at my uncle's factory which helped me gain the furrier experience I retain today".
We hope these examples helped you get inspired and maybe help you choose the right fonts and text you will include in your next awesome custom woven label.