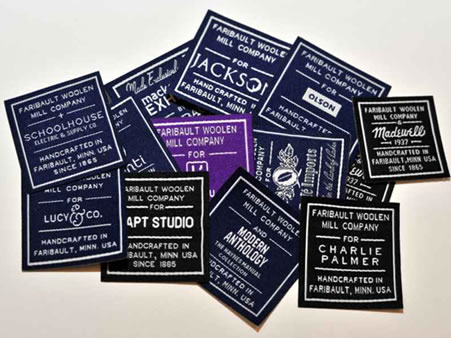 Custom Woven Labels
Woven Labels Will Give Your Products the Professional Look You Want
Custom Woven Labels are that final touch that completes all your hard work and your attention to details: those little tags are the first thing people look at when the grab your product from a display.
Get Your FREE Quote Request
Want to Find Out More About Woven Labels?
When you are looking for a way to take your products to the next level, you think branding. And in the world of apparel and accessories, there is nothing more than will convey 'professional' as a woven label.
Get Your FREE Quote Request
What Makes Our Custom Labels So Special?
They are soft and smooth to the skin.
Their edges are heat-cut (or heat-sealed) so they won't fray.
Can be made in practically any height and length, custom made to fit your product.
Use up to 12 thread colors, you will be free to use as many colors as you need.
Made with polyester threads, for lasting, bright colors.
Multiple Fold Styles available: no-folds, centerfold, end-fold, mitre fold, gives you versatility.
I received the labels today, they are perfect! Thank you so much. Hopefully I'll be reordering soon!"


Connie Z.,

Second Chance Couture
Custom Woven Labels Gallery / Photo Samples
Click Here to See The Complete Custom woven clothing labels Gallery
What are your options?

Types of Woven labels
Taffeta Labels: thick threads & low density.
Damask Labels: thin threads & high density.
High Def. Labels: very thin threads & very high density.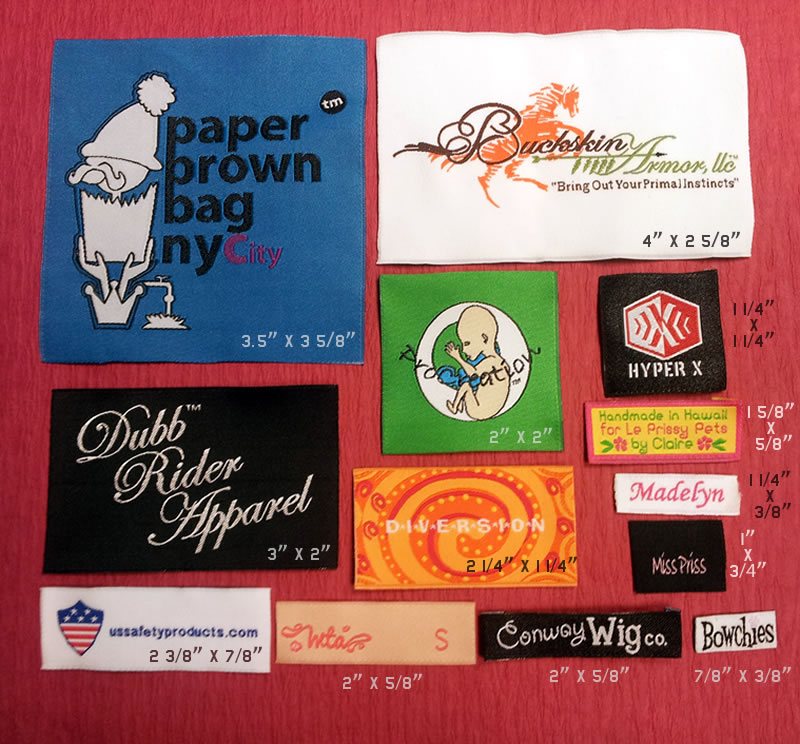 The Right Woven Text Labels Size
Too small? Too large? There are certain conventions about the appropriate size of personalized labels, according to the product it will be on and its placement. The size of your label will greatly determine the amount of detail it will be possible (legible) on it.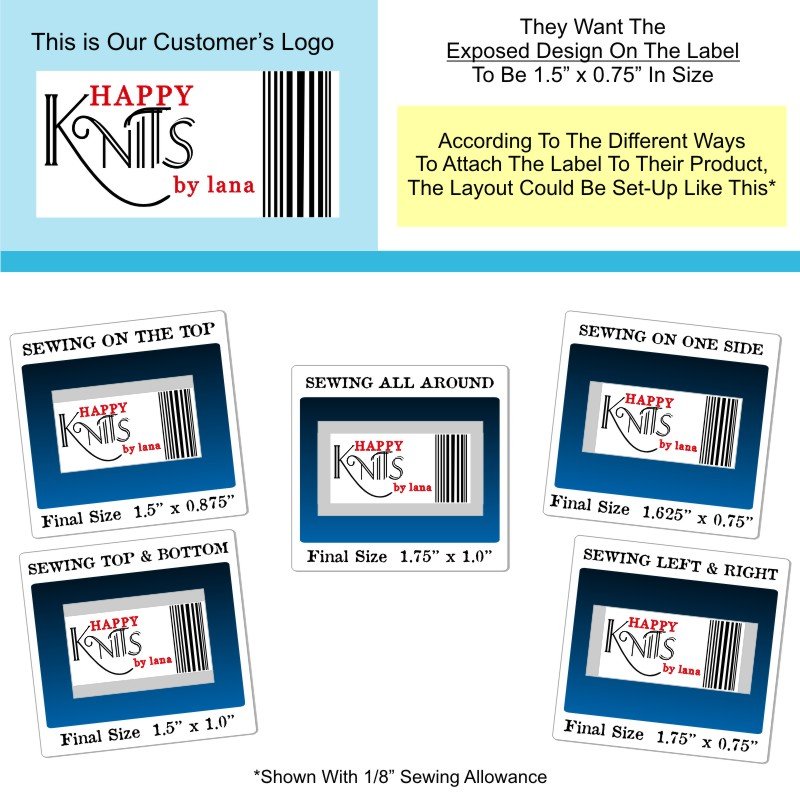 About Sewing Allowances
Sewing Allowance is the padding used to attach the custom label to the product. The most common allowances are 1/8″ and 1/4″, depending on the product and on the seamstress. The position of the sewing allowance varies and it depends on the customer's requirements and on the product.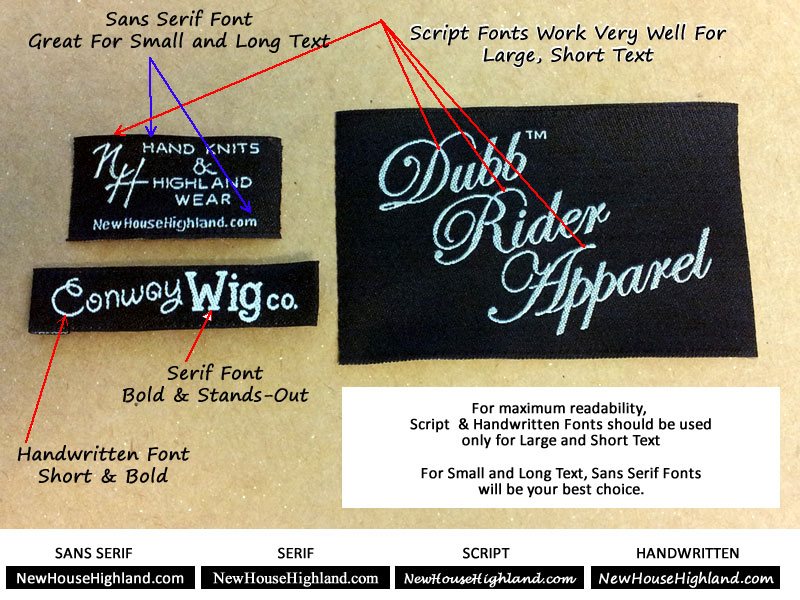 Most Common Fonts for Woven Logo Labels
Bold & simple designs work great in small sizes clothing tag.
Script seems to be the most asked for font style.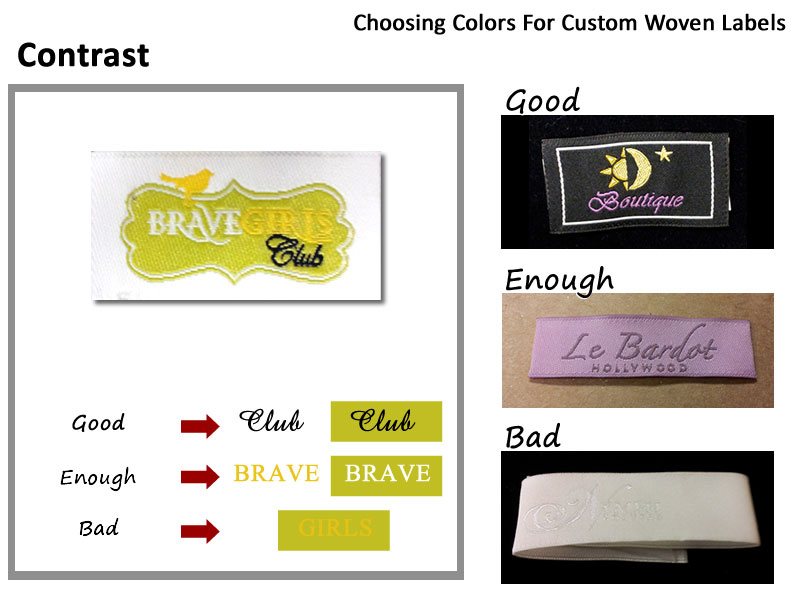 Color Samples
Our thread selection is very large, we will most likely find a "perfect match" for your chosen colors.
Brown-earthy tones: off-white
Soft and sheen blacks, and other backgrounds
Bold & Bright Neon Colors
Fun and classy, metallic threads
Choose any from your color chart and we will adapt it to the available threads.
Label color criteria.
When choosing colors for fabric labels you should take care of the contrast, the highest the contrast, the better.
If your background colors are dark, then you should choose a light text color and vice versa.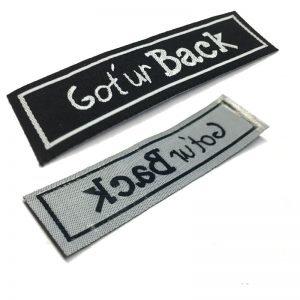 Ironon Woven Labels
Although Iron on labels are easy to apply and an excellent option for those seeking to save time, the downside of this method is that if you don't follow properly the iron pressing instructions the iron on labels could some how come out while washing or when wearing the cloth.
Sew In Name Labels
Sewing labels to your clothe the old fashioned way can be a little tedious and slower. Nevertheless, there are less possibilities for it to drop and it will certainly last longer. This is why it is still the most recommended way of do the thing even nowadays in the 21 century.

Pricing for Woven Damask Clothing Labels
Packages

Average Size

1″
1.5″
2″
2.5″
3″
Starter

100pcs.

$145
$155
$165
$175
$195
Small Biz.

250pcs.

$167
$195
$210
$220
$235
Professional

500pcs.

$210
$220
$250
$275
$300
Champion

1000pcs.

$330
$345
$355
$370
$395
4 Easy Steps to order Your Custom Woven Tags:

Step 1: ask for a Quote!
Send us your project's details. If you have your Art ready send it right to us in illustrator, that's perfect! Otherwise you can send us just a draft and we will help you with the graphic artwork without any extra charge.

Step 2: Approval
Check out your price quote and say YES!

Step 3: Confirmation
Approve your Art In 2-3 Business Days we will send you digital proofs for you to check. If you want to correct something this is the moment to do that.


Step 4: Fast Delivery
Approve your sample, and we will make and deliver your custom labels within 2-3 weeks (10 to 15 business day) … Share with your team your Awesome Custom Product!

Why Should you choose us?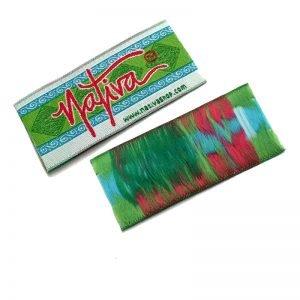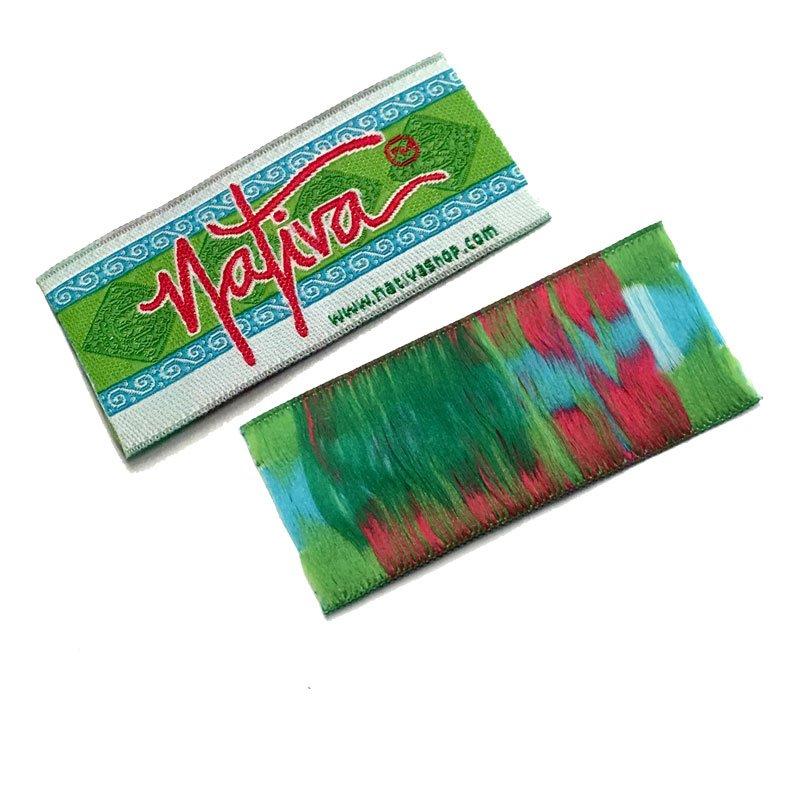 What Will You Get with Us?
Lowest price Guaranteed
Low minimums 100 Pieces Only!
High Quality Woven Labels
Label Experts
Affordable Prices
2-3 Week Production Time
Customer Reviews
4.7/5 – Based on 23 Reviews



03/15/2016


The labels were exactly as expected! Everyone loves them! – Woven Labels

Joni Gerard

out of 5 stars



06/23/2016


Excellent customer service, willingness to work with my deadline, very satisfied with quality of product – Woven Labels

Alison Troxel

out of 5 stars



06/07/2016


Quick response time, willing to work with my tight deadline, friendly customer service, made me feel valued as a customer. – Woven Labels

Alison Troxel

out of 5 stars



09/06/2016


First of all, Victoria is an asset to your company. She makes the whole ordering (or reordering) process go smoothly.I'm always glad to hear her on the other end of the line because I know the job will get handled properly. Secondly, all orders are high quality, high value, and quickly handled. Keep doing what you're doing and I'll keep coming back. – Woven Labels

George Carr

out of 5 stars



12/11/2016


Victoria has been incredibly responsive and helpful. She gets it done and does it well! – Woven Labels

Rachel Moody

out of 5 stars