Printed Clothing Labels
Printed Labels are perfect for designs with small details or gradients.
Printed clothing labels are able to achieve those tiny details that woven threads cannot.
The printing is very durable. The most common base material is white satin, although we also offer poly satin blend, heat seal polyester, tyvek and more. Each option has its own advantages and limitations.

Printed Clothing Labels Gallery See More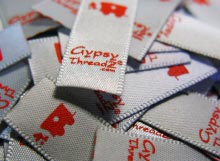 Satin Labels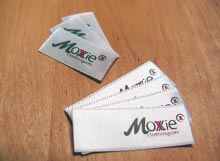 Satin Labels for Clothing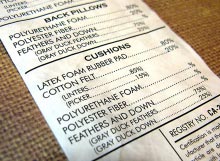 Tyvek Printed Labels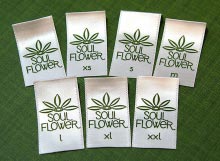 Satin Ribbon Labels
What Makes Printed Labels Different From Woven
Soft to touch and non-irritating to skin
Printing is either silkscreen or digitally offset
Ideal for clothing label with a simple logo or basic text font style
Able to achieve more than 5 colors
Printing is very durable to delicate wash cycles
More color options
Ideal for baby clothes, children apparel, cashmere, lingerie and/or any other delicate apparel.
Prompts an understated elegance yet professionalizes your products.
What Is The Minimum Quantity Needed To Order?
Satin Minimum: 300 Label
Cotton Minimum: 500 Label
Heat Seal Polyester, Polycotton Blend, Remay, Tyvek= min: 500 labels
I received the labels today, they are perfect! Thank you so much. Hopefully I'll be reordering soon!"


Connie Z.,

Second Chance Couture
What are your options?

The Right Label Size
Too small? Too large? There are certain conventions about the appropriate size of a label, according to the product it will be on and its placement. The size of your label will greatly determine the amount of detail it will be possible (legible) on it.


About Sewing Allowances
Sewing Allowance is the padding used to attach the label to the product. The most common allowances are 1/8″ and 1/4″, depending on the product and on the seamstress. The position of the sewing allowance varies and it depends on the customer's requirements and on the product.


Most Common Fonts
Bold & simple designs work great in small sizes.
Script seems to be the most asked for font style.