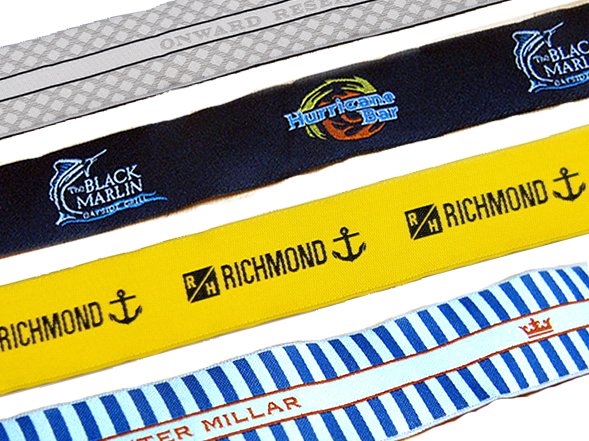 Custom Woven Ribbon Tapes
Woven Tapes Manufacturer
Woven Tapes are made in damask quality and they are the equivalent of woven labels on a roll. The main difference is that they are not cut.
Damask is a medium-weight fabric of polyester that is plain-woven with a fine crosswise rib effect. Damask labels work great for designs with intricate, and small detail.
Want to Find Out More About Woven Ribbon Tapes?
When you are looking for a way to take your products to the next level, you think branding. And in the world of apparel and accessories, there is nothing more than will convey 'professional' as a woven label.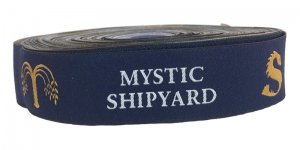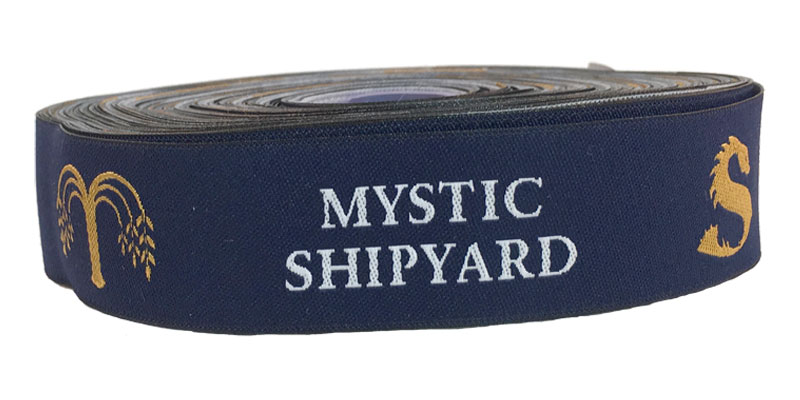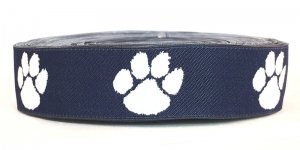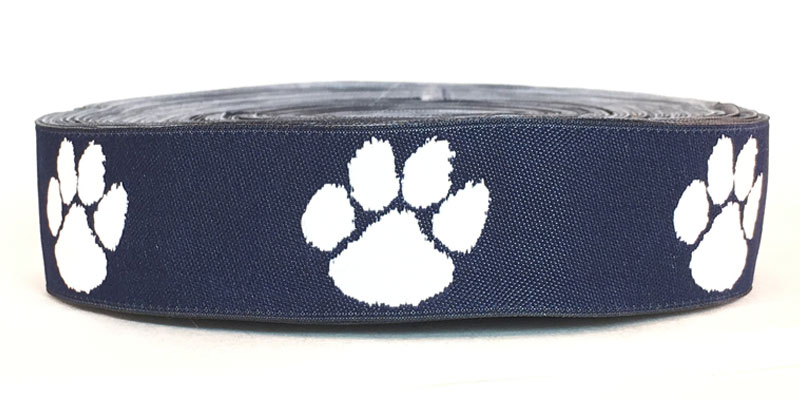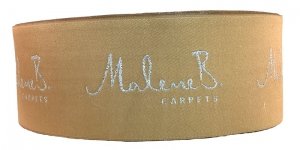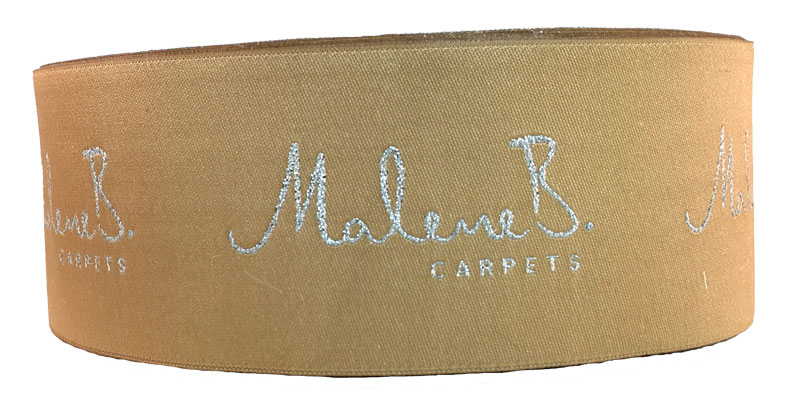 What are our Custom Ribbons made out of?
Just like our woven labels, all of our ribbons are made with polyester threads of the Damask Quality.
It is the best quality, and our customers love them, especially those manufacturers of:
The ribbons come in 4-10 ft rolls and they can be made with satin or matte threads (oekotex standard), and they can be single or double sided.
If your design has more then 2 colors, there will be floating threads on the back of the ribbon.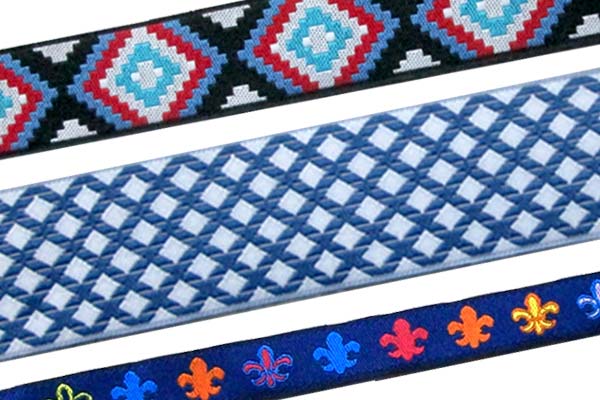 How to order Woven Ribbons?
Step 1
Once you approve the Price & Art Proof and provide your Payment Information, we will…

Step 2
Create a Pre-Production Sample. (2-3 Business Days)
Step 3
Once you Approve Your Sample, we will complete your order within 2 weeks.
Step 4
We will receive the order and ship to you according to how fast you need it.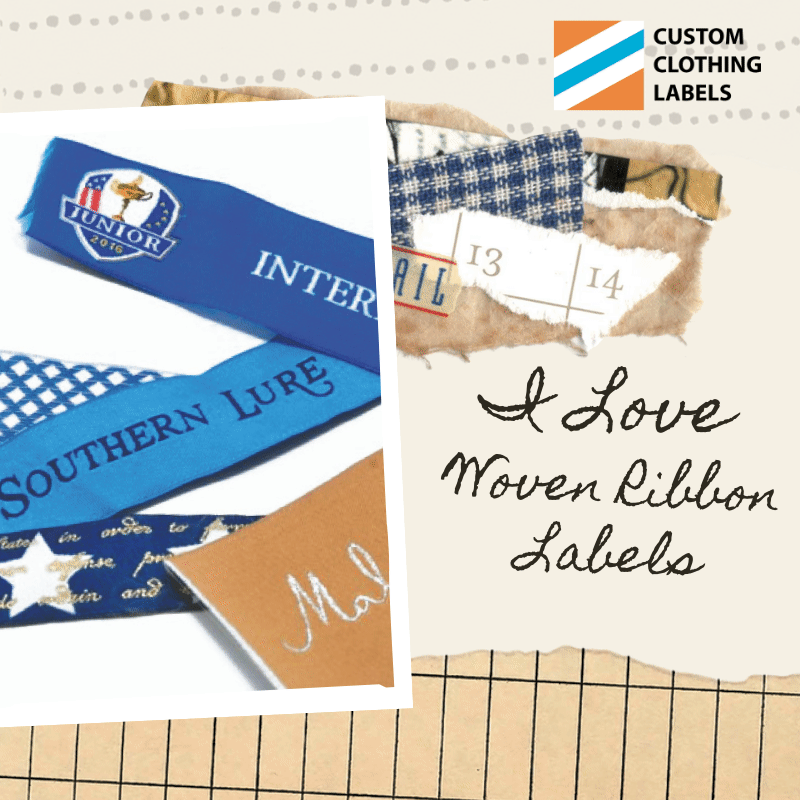 Want to Learn More About Clothing Labels?
A good quality Custom Label will increase the value of your product,
no matter if we are talking about clothing or apparel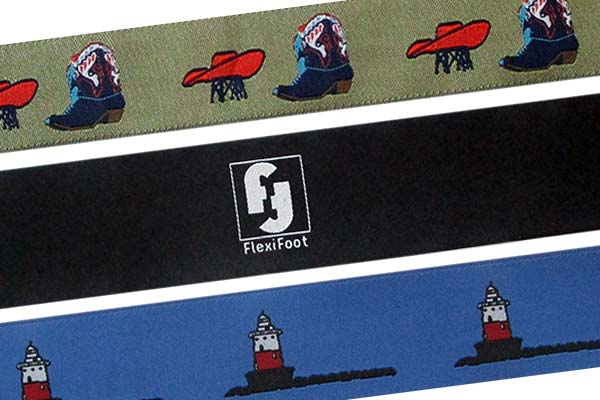 What Makes Our Woven Ribbon Tapes So Special?
They are soft and smooth to the skin.
Their edges are heat-cut (or heat-sealed) so they won't fray.
Can be made in practically any height and length, custom made to fit your product.
Use up to 12 thread colors, you will be free to use as many colors as you need.
Made with polyester threads, for lasting, bright colors.
Multiple Fold Styles available: no-folds, centerfold, end-fold, miter fold, gives you versatility.
You can use a custom woven ribbon to add personality to your designs.
Or you can use a custom woven ribbon as a way to brand your products in a fun way.
Customer Reviews
4.7/5 – Based on 23 Reviews
12/04/2018

Quality of final product was great and help from customer service was as well. – Woven Labels

Daniel Barbosa

out of 5 stars

11/22/2017

Very good to do business with. Product came out as expected. – Woven Labels

David

out of 5 stars
08/15/2017

Great turnaround time and customer service. – Woven Labels

Jared Flower
out of 5 stars
12/11/2016

Victoria has been incredibly responsive and helpful. She gets it done and does it well! – Woven Labels

Rachel Moody
out of 5 stars
09/06/2016

First of all, Victoria is an asset to your company. She makes the whole ordering (or reordering) process go smoothly.I'm always glad to hear her on the other end of the line because I know the job will get handled properly. Secondly, all orders are high quality, high value, and quickly handled. Keep doing what you're doing and I'll keep coming back. – Woven Labels

George Carr
out of 5 stars
06/23/2016

Excellent customer service, willingness to work with my deadline, very satisfied with quality of product – Woven Labels

Alison Troxel
out of 5 stars