Types of Folds
One of the important factors to decide when creating your custom clothing labels is the fold, some of them are available to certain styles.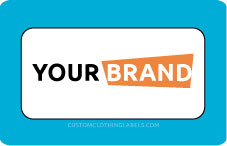 Straight Cut / No Fold Labels
These labels are not folded and can be sewn from anywhere. Most edges will not fray, as they will be heat-cut.
Available for both woven and printed labels.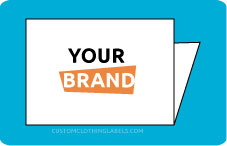 Centerfold Labels
Center-fold labels are labels that are folded in the middle of the label. They are also called loop or mid-fold labels.
Available for both woven and printed labels.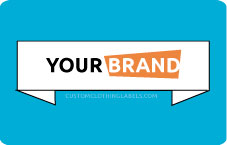 Ends-Fold Labels
Ends-Fold Labels are labels whose ends are folded (usually a 1/4″ fold) so the ends look smooth finished. They are very commonly used in printed labels of natural materials, to protect the fragile edges from fraying.
Available for both woven labels.
---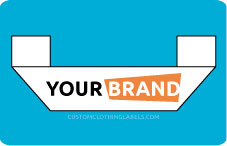 Mitre-Fold Labels
Mitre-Fold is a ends-fold fold done at 45 degrees, creating two tabs from where the label will be attached to the garment.
Available for both woven labels.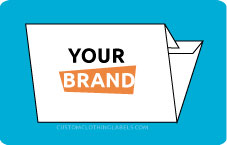 Manhattan Fold Labels
Manhattan fold is a combination of ends-fold and center fold, creating a label with 3 folds, which can be used as an outside hem tag, and will provide a smooth look as both visible ends will be folded. Available only for woven labels.
---
Samples of center-fold labels
Center or mid-fold labels are usually found on the inside of the garment, such as the neck of a t-shirt, as a brand name or logo label or as a care and content label. Lately, the very popular hem tag, which is sewn on the outside bottom seam of a t-shirt, with the label encased in the hem.
Available for both woven and printed labels.
Let's illustrate them with a small sample of some previously made labels.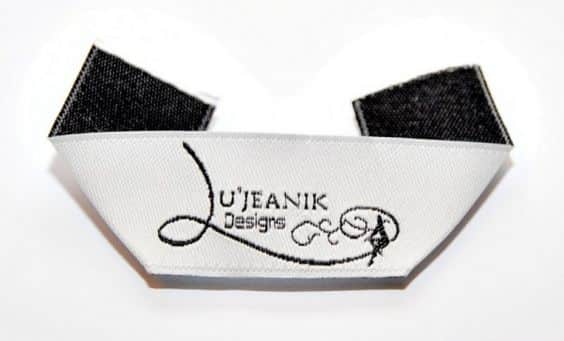 Mitre fold Woven Labels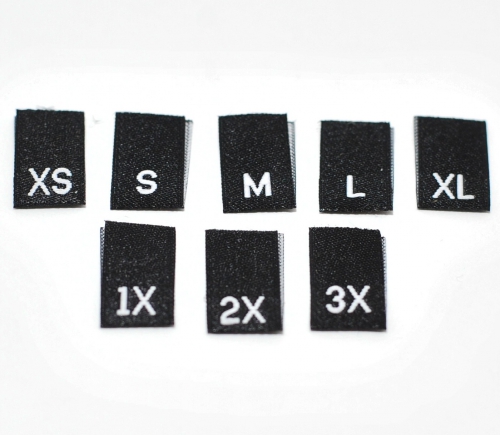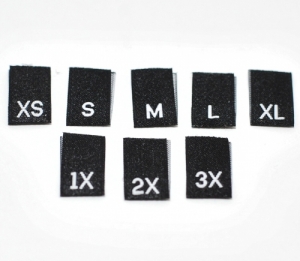 Center Fold Size Label Sample
Want to Find Out More About Clothing Labels?
When you are looking for a way to take your products to the next level, you think branding. And in the world of apparel and accessories, there is nothing more than will convey 'professional' as a high quality clothing label.
Customer Reviews

4.7/5 – Based on 23 Reviews
11/08/2011

Teresa was very helpful with all my questions. – Woven Labels

Alison James

out of 5 stars

10/25/2011

Excellent experience. It has been a constant dialog to make the perfect sample. I am very pleased with the results. – Woven Labels

Happy Customer

out of 5 stars

08/10/2011

I like the attention to detail Linx used when I made minor changes to the proof. We made several of these minor changes and Linx corp responded with a new proof very quickly. Linx offered the best quote out of 5 different companies. Methods used to approve the proof, upload artwork, were very user friendly. Teresa Starnes was very helpful – Woven Labels

Robert Feldman

out of 5 stars