We Put an End to Searching for a Supplier of Custom Clothing Labels
High quality custom clothing labels; woven, printed and pvc labels + help from our experts = your satisfaction is guaranteed

Congratulations! If you are looking for custom clothing labels, name tags, logo labels, woven text labels, fabric labels, satin labels, ribbon labels, printed labels, and almost any other kind of personalized label for clothes, gear or apparel, you have come to the right place. Not only because we at have over a decade serving to happy customers inside and out side the U.S, but also because of the High Quality Custom Products you are about to get to know.
Custom Labels for Clothing
Don't know how to do the Graphic Artwork for your Custom Clothing Tags?
Get your Free Design know!
Yes! Toll Free! You just have to fill in a quote request here, approve it, and we will start working on your clothing tag design right on!
Request a Quote Here – Toll Free!!
We breathe on custom clothing labels. Customers with needs like yours ask us everyday to help them create the best-valued professional-looking clothing labels for their products. And that's what we do at LINX Corporation. Creating custom labels with the Best Industry Standards.
Whether you need a small quantity (from 100 items Minimum Quantity per order) or a large one (no limit) our personalized clothing labels will guarantee you the most cost effective deal in the US market.
Starting from the artwork and knowledge of their application, we guide you thru the ordering process and don't stop until your product is in your hands.
Our Custom Fabric Labels Are:
Lowest price Guaranteed
Low minimums 100 Pieces Only!
High Quality Custom Labels
Label Experts
Affordable Prices
3-4 Week Production Time
Design Guide for Custom Clothing Labels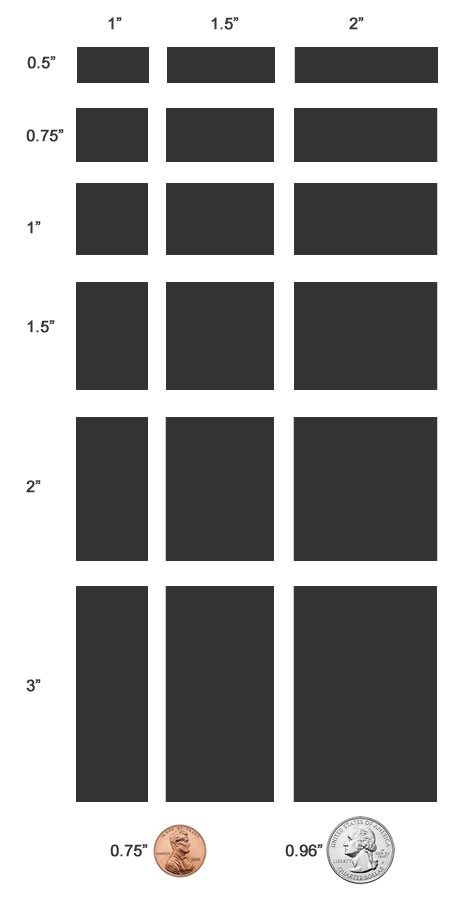 Custom Tags Size
As our name states, we are clothing label manufacturers, we can make your labels on almost any size you wish. If you are unsure about which size is best for your garments, take a peek at the image below, we hope it can be useful to you.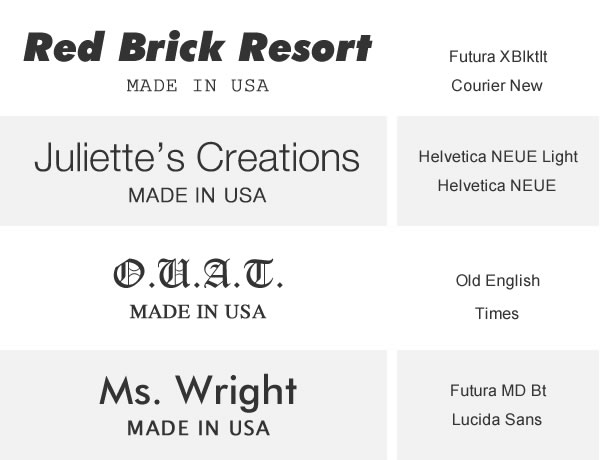 Fonts for Clothing Labels
When you are creating your brand labels, you want to use fonts that will work well together and they will look good on a label (which is not usually that large), so we just handpicked a few of them to help you out:
Some other newer fonts we have found to work well for clothing labels are:
Bloomsbury A Beautiful Font for Branding Your Clothing Line's Labels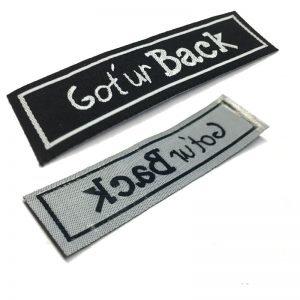 Regardless if you are thinking in digitally printed labels or in custom woven clothing labels, you can choose between these two backing options:
Iron-on Labels
Although Iron on labels are easy to apply and an excellent option for those seeking to save time, the downside of this method is that if you don't follow properly the iron pressing instructions the iron on labels could some how come out while washing or when wearing the cloth.
Sew In Name Labels
Sewing labels to your clothe the old fashioned way can be a little tedious and slower. Nevertheless, there are less possibilities for it to drop and it will certainly last longer. This is why it is still the most recommended way of do the thing even nowadays in the 21 century.

Get Your FREE Quote Request
Want to Find Out More About Clothing Labels?
When you are looking for a way to take your products to the next level, you think branding. And in the world of apparel and accessories, there is nothing more than will convey 'professional' as a high quality clothing label.
Get Your FREE Quote Request
Clothing Labels Style Comparison
Our Process Guarantees Your Satisfaction
You request a FREE Price Request in our online form.
You approve Your Price and we start on artwork.
You approve Your Art and provide your Billing and Shipping information.
You approve Your Pre-production sample
We start production and charge your card 50%
We ship your order and charge the remaining 50%
You receive Your Order and :)
4 Easy Steps to order Your Apparel Labels:

Step 1: ask for a Quote!
Send us your project's details. If you have your Art ready send it right to us in illustrator, that's perfect! Otherwise you can send us just a draft and we will help you with the graphic artwork without any extra charge.

Step 2: Approval
Check out your quote and say YES!

Step 3: Confirmation
Approve your Art In 3-7 Business Days we will send you digital proofs for you to check. If you want to correct something this is the moment to do that.

Step 4: Fast Delivery
Approve your sample, and we will make and deliver your custom tag within 3-4 weeks (15 to 20 business day) … Share with your team your Awesome Custom Product!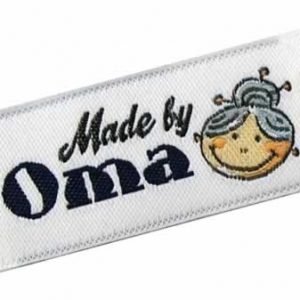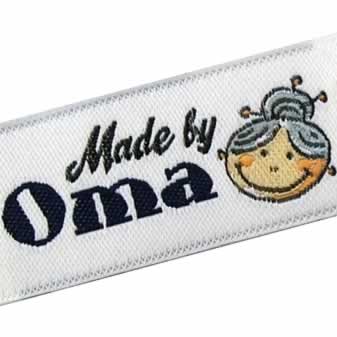 Quick responses
"Quick responses, friendly, good price, quality seems great, very accommodating, willing to help with colors. "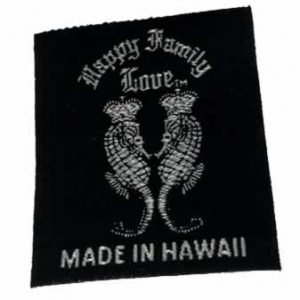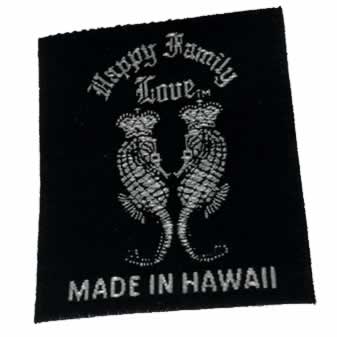 We will be ordering more fabric labels soon
"Our production was done in a very efficient manner, very quickly, Teresa is a great asset to your company, she keeps on top of things and get's things done just like how customer's want. Thank You Teresa for all your help, we will be ordering more labels soon for our other items. "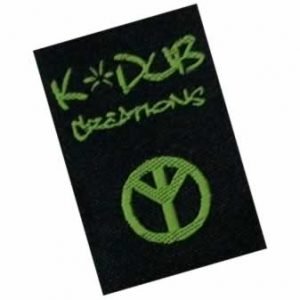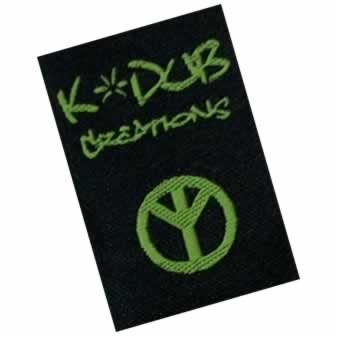 My brand labels came sooner than expected
"They were quick to respond to my quote request and came up with a great label in a short period of time. The sewing labels came sooner than expected and were great with responding to any questions. "