We Put an End to Searching for a Supplier of Custom Clothing Labels
High quality custom clothing labels; woven, printed and pvc labels + help from our experts = your satisfaction is guaranteed
Congratulations! If you are looking for custom labels, name tags, logo labels, woven text labels, fabric labels, satin labels, ribbon labels, printed labels, and almost any other kind of personalized label for clothes, gear or apparel, you have come to the right place. Not only because we at have over a decade serving to happy customers inside and out side the U.S, but also because of the High Quality Custom Products you are about to get to know.
Custom Labels for Clothing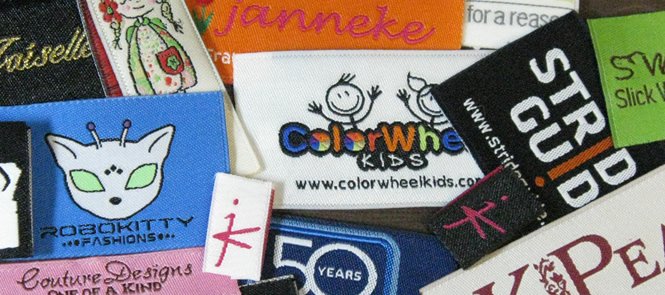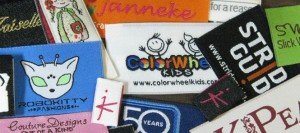 Super Soft Woven Labels for clothing; Woven Logo Labels; Woven Fabric Labels; Self Adhesive Woven Labels; Iron on Labels (heat transfer); Woven Satin Labels. Woven Clothing labels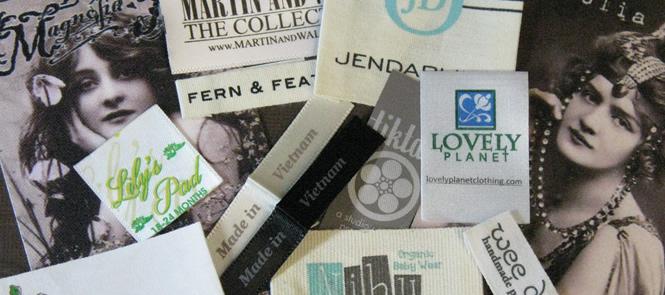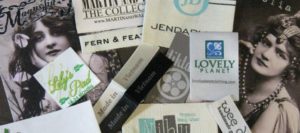 Digitally printed cotton labels.
Printed Damask Labels,
Printed Satin Labels, Printed Ribbon. Digitally printed labels. Heat transfer labels. Size Labels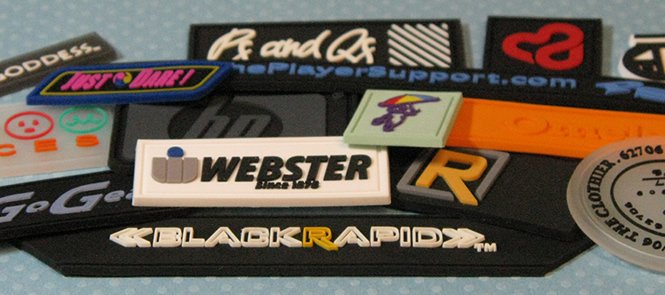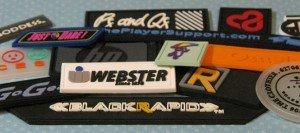 Take your personalized labels to the next level with this awesome soft rubber material that will make stand out your brand.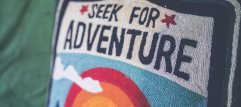 Find here the common types, sizes and information for Custom Upholstered Furniture Labels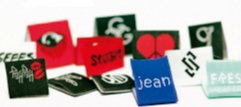 Get to know those little folded logo tags you see placed on the outside of a clothing item.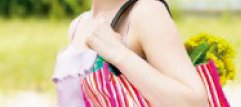 Discover here what kind of label is the right one depending on your handbag style.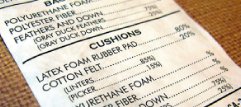 Tyvek Tags are the strongest and most durable tags offered by Sienna Pacific one of our partner companies.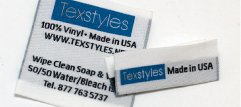 Care labels are essential when making the decision to purchase items, especially clothing. Discover here why are they so important.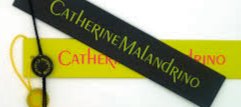 Choose between Basic Hangtags and Deluxe Hangtags. Plus: Logo Hang tags. Customized hang tags
We Are Here To Serve You
We breathe on custom clothing labels. Customers with needs like yours ask us everyday to help them create the best-valued professional-looking clothing labels for their products. And that's what we do at LINX Corporation. Creating custom labels with the Best Industry Standards.
Whether you need a small quantity (from 100 items Minimum Quantity per order) or a large one (no limit) our personalized clothing labels will guarantee you the most cost effective deal in the US market.
Starting from the artwork and knowledge of their application, we guide you thru the ordering process and don't stop until your product is in your hands.
Our Custom Fabric Labels Are…
Lowest price Guaranteed
Low minimums 100 Pieces Only!
High Quality Custom Labels
Label Experts
Affordable Prices
3-4 Week Production Time
Our Process Guarantees Your Satisfaction
You request a FREE Price Request in our online form.
Approve Your Price and we start on artwork.
Approve Your Art and provide your Billing and Shipping information.
You approve Your Pre-production sample
We start production and charge your card 50%
We ship your order and charge the remaining 50%
You receive Your Order and :)
Want to Find Out More About Clothing Labels?
It's time to take your clothing line to the next level, It's is time to think in branding. And in the world of apparel and accessories, there is nothing more than will convey 'professional' as a high quality clothing label.
Features
Printed Labels
Woven Labels
PVC Labels
(min. order)
100 labels
100 labels
100 labels
Turnaround time
12-15 days
10-12 days
12-15 days
Good for intricate logo or artwork?
Yes
No
Yes
Are Gradients Possible?
Yes
No
No
Custom Shape?


No
Yes
Yes
Iron on clothing labels?

Yes
Yes
No
Metallic Colors?


Yes
Yes
No
2-3 days Sample Time


3-4 days


2-3 days
N/A
Styles Offered
Printed Cotton Labels,
Tyvek Labels,
Screen Printed Satin Labels


Basic Woven Labels,
woven ribbons,
woven satin labels,
LEARN MORE
LEARN MORE
LEARN MORE
Want to Learn more about your Design Options?
You might be thinking: how do I make my request? What are the different label design options, What size is better for my needs, What kind of colors (color chart) , folds, fonts or materials do you offer?
4 Easy Steps to order Your Apparel Labels:

Step 1: Ask for a Quote!
Send us your project's details. If you have your Art ready send it right to us in illustrator, that's perfect! Otherwise you can send us just a draft and we will help you with the graphic artwork without any extra charge.

Step 2: Approval
Check out your price quote and say YES!

Step 3: Confirmation
Approve your Art In 2-3 Business Days we will send you digital proofs for you to check. If you want to correct something this is the moment to do that.

Step 4: Fast Delivery
Approve your sample, and we will make and deliver your custom labels within 2-3 weeks (10 to 15 business day) … Share with your team your Awesome Custom Product!
---
Find Out More About Name Labels or Brand Labels!
Find Out More About Name Labels or Brand Labels! Designing custom clothing labels for your apparel can be very easy when you have the right advice. That's why we encourage you to send us whatever you have, maybe a final art or just a couple of images as a reference.
Customer Reviews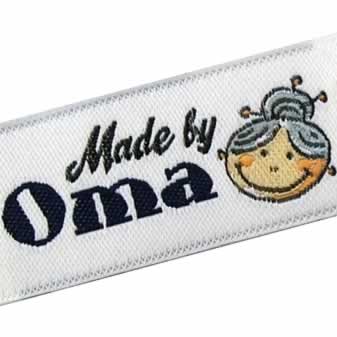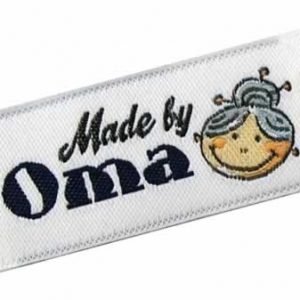 Quick responses
"Quick responses, friendly, good price, quality seems great, very accommodating, willing to help with colors. The woven clothing labels are awesome!"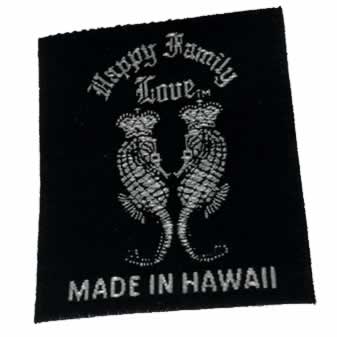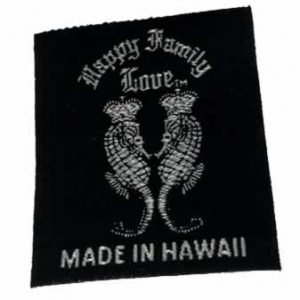 We will be ordering more fabric labels soon
"Our production was done in a very efficient manner, very quickly, Teresa is a great asset to your company, she keeps on top of things and get's things done just like how customer's want. Thank You Teresa for all your help, we will be ordering more custom woven clothing labels soon for our other items. "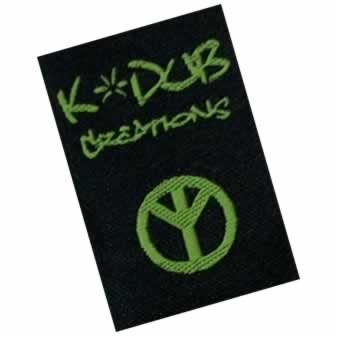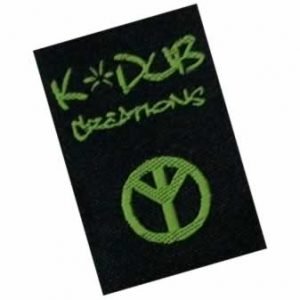 My brand labels came sooner than expected
"They were quick to respond to my quote request and came up with a great label in a short period of time. The sewing labels came sooner than expected and were great with responding to any questions. "
Frequently Asked Questions
Can you put your own tag on wholesale clothing?
You can switch or cut off the tag from a blank item that you decorate and will personalize, but purchasing 4 dozens of a certain item doesn't give you the right to say you are the designer of said items.