Buying Guide for Custom Clothing Labels
Before making an order of custom clothing tags, we always recommend our customers to read this guide.
The better you understand your design options, the happier you will be when you open that box fo your very own labels on them!
---
1-Style

The first option you have is the material.
On the one hand Woven Labels and Printed Labels are both made on fabric. Nevertheless, while the first ones are made with polyester threads, the second ones are made with poly satin blend, heat seal polyester, Tyvek® and other materials.
On the other hand Soft Rubber PVC Labels are ideal for outdoor gear, hats and uniforms because of its strength and durability.
We can help you make any of these Label styles.
Sizes chart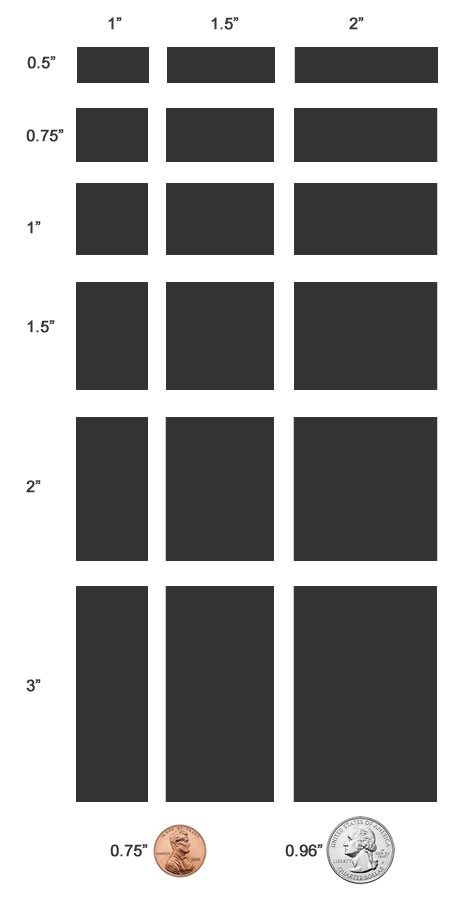 3-Fonts for Clothing Labels
When you are creating your labels, you want to use fonts that will work well together and they will look good on a label (which is not usually that large), so we just handpicked a few of them to help you out.
For other fonts we have found to work well for clothing labels visit 30 Beautiful Font for Branding Your Clothing Line's Labels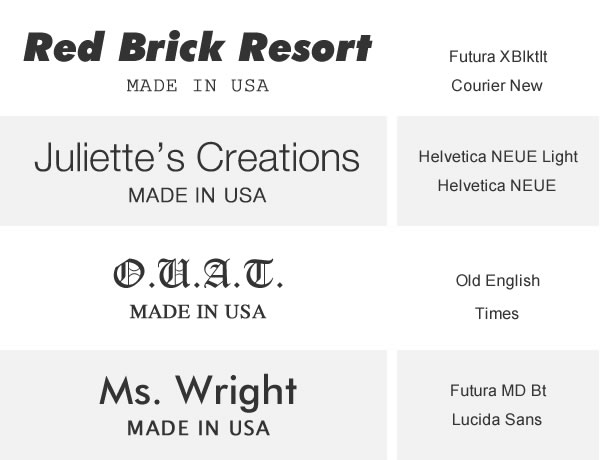 Straight-Cut
Center Fold
Ends Fold
Mitre Fold
Manhattan Fold
Cut to Shape (die cut)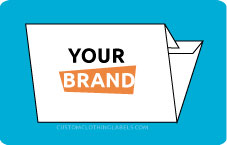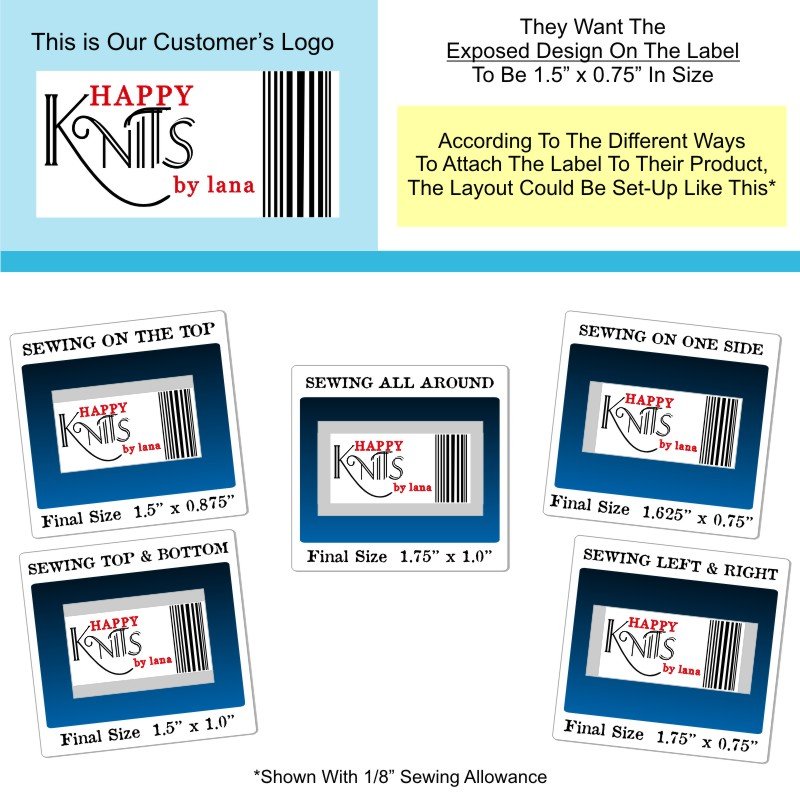 7-Backing Options
No matter the kind of clothing label you be working with (woven, damask, taffeta, printed or pvc) you can choose between these two backing options:
Product Labelling
Attaching labels to clothing in bulk can be done through various methods. The most common ones include using a sewing machine, heat press, or adhesive. Sewing labels onto clothing can be time-consuming but produces a durable and professional-looking result. The choice of method will depend on factors such as the type of label, fabric, and quantity of clothing needing labeling.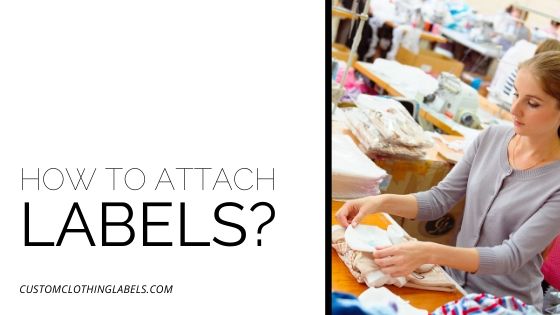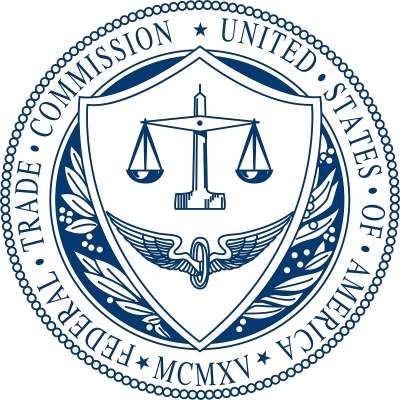 Labeling Requirements by the FTC
According to regulations by the Federal Trade Commission clothing brands have the duty of adding size, care instructions, and place of origin labels to inform the buyer (Read more).
"Labels containing fiber content, country of origin, the identification of the manufacturer, importer, or other dealer, and care instructions must be present at the time the end user takes possession of the good. Labels containing care instructions must be attached permanently to the item. "

Source: FTC website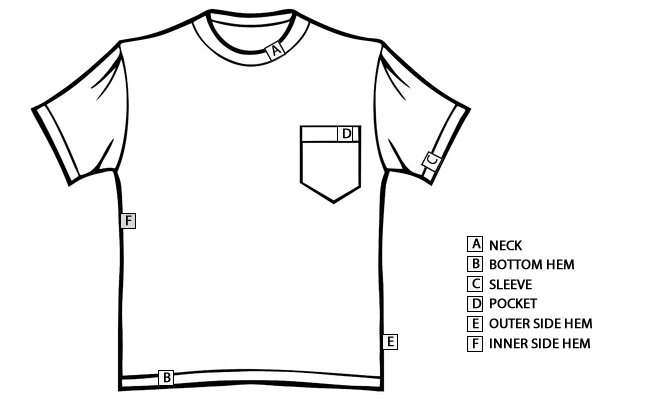 Types of Labels: Uses and Placements
So basically your product could have as many as 5 labels on it, or as little as 2, if you want to play with a combination of them, such as:
Individual labels

Logo or Brand Label,
Fiber Content,
Country of Origin,
Manufacturer (if different than Brand)
Care Instructions.
Combinations

Logo or Brand + Country of Origin Label,
Fiber Content + Care Instructions,
Size Label (if needed)
Logo or Brand + Size + Country of Origin Label,
Fiber Content + Care Instructions
Or any combination as it fits your product.
Customer Reviews
4.7/5 – Based on 53 Reviews
Woven Labels


5 out of 5 stars

04/28/2023

"Excellent Product. Timely response and easy order process."

Printed Labels


5 out of 5 stars

04/13/2023

"Communication was thorough and the end product was exactly as we hoped it would be! We will continue to use Dan Greenberg and LINX for future products."

PVC Labels


5 out of 5 stars

04/03/2023

"Always a quality product and reordering is VERY easy!
"
TYVEK ® DuPont de Nemours, Inc.